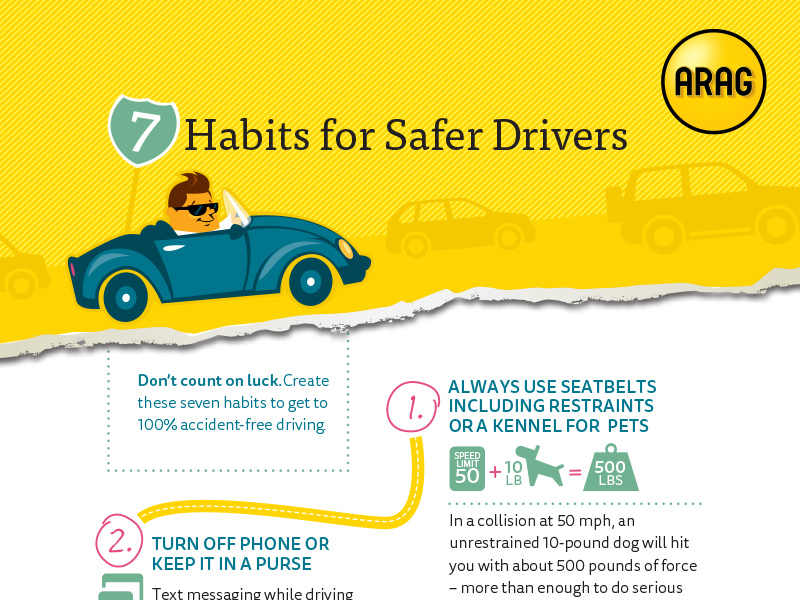 7 Habits for Safer Drivers
Here are seven simple tips to keep in the back of your mind to protect yourself — and others — on the road.
Download
Nothing's worse than those flashing red lights in your rearview mirror. Follow these six tips to help you steer clear of trouble whether you're on the wide-open road or crowded city streets.
Obey the rules of the road.
Easy to understand, but not always easy to do. Pay attention to traffic signs and speed limits and be aware of conditions around you (weather, bike lanes, etc).
Keep your car current and in good working order.
Make sure your registration, license plates and inspection stickers are current. And don't stand out with cracked windshields or broken taillights, which can also land you a ticket.
Stay out of the fast lane.
Drivers in the fast lane tend to be ticketed more. Also, pay attention to how traffic is moving around you. If everyone is slowing down, there may be a cop ahead.
Be calm and courteous to the officer who has stopped you.
The officer may be willing to let you go with a warning if you are polite, respectful and your record is clean.