Although making funeral plans now might seem strange, there are many reasons why it is a smart idea.
One of the biggest reasons to plan your funeral is to keep someone else from having to. The grief of losing someone we love affects everyone differently, and loved ones can't really predict what they will feel once the moment happens. Planning ahead can be a generous gift on your part – a way to decrease stress when the people you care about are already feeling a heavy emotional toll.
Another reason to plan is to ensure the event will reflect your wishes. You may know clearly what you want — and what you don't want. You may want favorite poems, songs or spiritual passages read. Or perhaps you have a very strict "no hymns" rule. If you served in the military, you and your family may want to include final military honors or you may feel that tradition doesn't match the person you became since your service. There are no right or wrong choices; it's about what's right for you.
Some people want a plan because it is their way to say goodbye. It can be your last statement to the world about what mattered to you and who you were. Or you see it as your chance to throw one last party.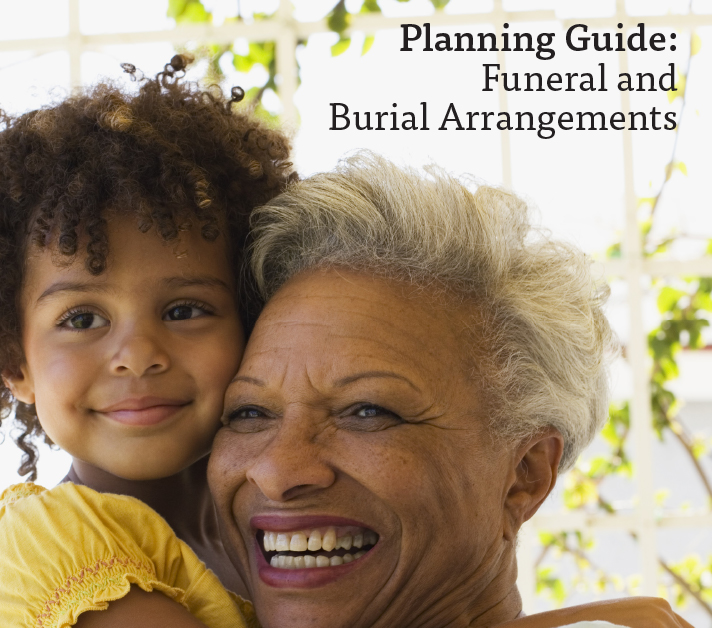 The Practical Side of Planning
There are a few practical details you should cover as you work through your plan. The following forms will help you organize your wishes.
Use Planning Guide
As you work through your plans, be prepared for the possibility of learning it mattered more than you thought it might. The process may be a moment to face what you fear about death as well as an opportunity to focus on what you want to celebrate about your life.
Now that you have your estate plan in place, talk to your loved ones and let them know about your plans.