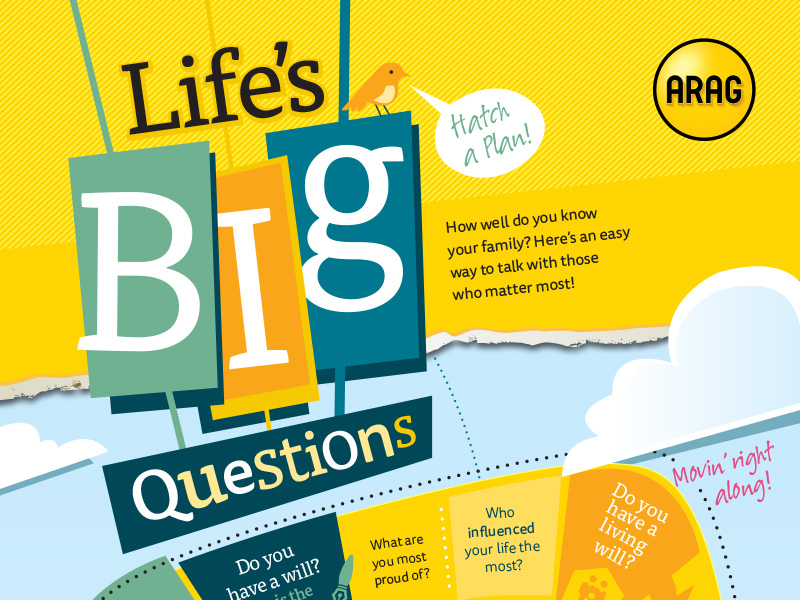 Life's Big Questions
Life is filled with important questions that are better addressed sooner rather than later. Learn how you can start the discussion with loved ones now.
Download
Life's big questions: Hatch a plan!
How well do you know your family? Here's an easy way to talk with those who matter most!
Then...
What are you most proud of?
Who influenced your life the most?
Do you have a living will?
What are your wishes if you were unable to live unassisted?
Is there anything you regret not having asked your parents?
Where do you keep all your important papers?
Are you comfortable writing a summary of your accounts, insurance policies, investments, etc.?
In what ways do you think I'm like you and not like you?
How do you feel about nursing home and hospice care?
How do you want to be cared for at the end of your life?
End with...
Is there anything you have always wanted to tell me but never have?
What would you like your funeral to be like?

Any religious traditions?
If you made it all the way, you win!
"The great gift of life is to be intimately acquainted with people you might never even introduce yourself to, had life not done it for you." – Kendall Hailey