DES MOINES, IA (February 12, 2016) - ARAG®, a leading provider of legal insurance, announced today that Nicolle Schippers has been promoted from Corporate Counsel to Associate General Counsel and Legal Industry Advocate.
"Nicolle's new title reflects her vital role at ARAG and in the legal community," says David Murray, ARAG President and CEO. "She is leading the charge to spread the word about legal insurance as the solution to closing the justice gap and has been instrumental in encouraging industry discussions about what the future of legal should look like."
Schippers has served as counsel for ARAG since 2007. She is currently president of the Group Legal Services Association (GLSA), a Fellow of the American Bar Foundation and a member of the Association of Corporate Counsel (ACC) Board of Directors.
"My passion is ensuring that every American has access to the legal services they need, regardless of income or education," says Schippers. "I believe that legal insurance provides people with affordable access to attorneys, and I will continue in my new roles to advocate on behalf of this solution to closing the justice gap in America."
In addition to her work as corporate counsel, Schippers also served five years in the Air Force as a Judge Advocate General (JAG), during which time she held the roles of criminal prosecutor, family law attorney, claims and tax attorney and defense counsel. She received her B.A. in Journalism from Iowa State University and her J.D. from Drake University Law School. Schippers is chair of the Iowa State Bar Association's Corporate Counsel section and is a member of the Polk County Women Attorneys as well as the Iowa Organization of Women Attorneys. Other memberships include the Meritas Client Advisory Board, Military Affairs Committee for the Iowa State Bar Association, Polk County Bar Association, Iowa State Bar Association, American Bar Association, Military Officers Association of America, and the Greater Des Moines Sustainability Professionals Peer Group.
Schippers is a published novelist and the author of numerous articles for publications such as Law Practice Today and the ACC's Docket. She is a frequent speaker to continuing legal education programs for organizations such as the American Bar Association, Iowa State Bar Association, ACC and GLSA.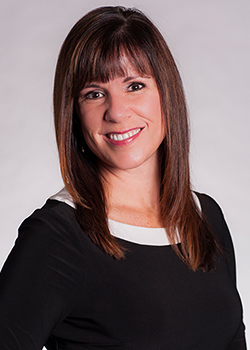 If you are interested in having Schippers speak to your organization, she can be reached at Nicolle.Schippers@ARAGlegal.com or 800-888-4184, Ext. 270.