DES MOINES, IA (June 8, 2017) - The Group Legal Services Association (GLSA), a nonprofit corporation dedicated to advancing access to quality legal services through legal services plans and industry collaboration, announced today that Jean Clauson of Des Moines, Iowa, has been elected its 2017-2018 president.
Clauson, Network Development Manager at ARAG® – a leader in legal insurance — has been a member of GLSA for seven years and was elected to its Board of Directors at GLSA's April 2015 Conference in Philadelphia. She follows Keri Coleman Norris, Senior Vice President Regulatory Affairs and Chief Legal Officer at LegalShield in Oklahoma, as president of GLSA after serving as the nonprofit corporation's Secretary and then as its President-Elect. Since her election to the Board of GLSA, Clauson has also chaired GLSA's Education and Membership committees.
Clauson's presidential election was confirmed at the 2017 Joint Spring Meeting in Scottsdale of GLSA and the American Bar Association Solo, Small Firm and General Practice Division, along with the elections of New Jersey family and criminal law attorney Stephen Williams as president-elect; Virginia bankruptcy attorney Matthew Hahne as Secretary; and Stephen Ginsberg, Executive Director of the Canadian legal plan Unifor, as Treasurer. All four will serve one-year Executive Committee terms ending with the ABA-GPSolo/GLSA 2018 Joint Spring Meeting in New Orleans April 26-28, 2018.
"I'm excited to lead GLSA in the next year as we continue our critical work supporting solo and small practice attorneys," Clauson said at the Scottsdale conference. "As the legal industry adapts and changes, GLSA's work will play a critical role in positioning solo and small practice attorneys as a vital solution to increasing Americans' access to justice."
"I am excited for the partnership between GLSA and GPSolo to grow and thrive in years to come," Norris added. "I know Jean is going to be a great president and I can't wait to see what she, Steve Williams and the rest of the new leadership will accomplish in the next year."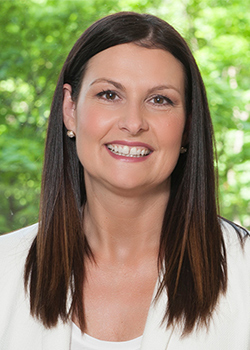 About GLSA
Through its educational programs, mentorship opportunities, and business development resources, the Group Legal Services Association (GLSA) improves access to affordable legal services by creating support for legal services plan industry members. GLSA provides its members with unique benefits including:
Up-to-date regulatory and industry information
Self-promotion and volunteer opportunities
Ability to connect with a mentor in the group legal services industry
Educational programs, including teleconferences, webinars, other online media and our annual national conferences
Access to the Universal Application, which connects attorneys to Plan Administrators and opens those attorneys to new clients
For more information about GLSA and legal plans, visit glsaonline.org.
About ABA
With more than 400,000 members, the American Bar Association is one of the largest voluntary professional membership organizations in the world. As the national voice of the legal profession, the ABA works to improve the administration of justice, promotes programs that assist lawyers and judges in their work, accredits law schools, provides continuing legal education, and works to build public understanding around the world of the importance of the rule of law.