ARAG® is launching a new webinar series exclusively for Network Attorneys. The series will focus on how to adapt to ongoing changes in the legal industry and how technology is helping drive those changes. Each webinar will also include a Q&A session with ARAG Attorney Relations members.
Here are the details regarding the first webinar in the series: 
Topic: What's Next in the Legal Profession: Clients Sparking Change and How Attorneys Are Adapting
Date: Tuesday, September 19, 1:00 – 2:00 p.m., CST
Speaker: Nicolle Schippers, ARAG Associate General Counsel and Legal Industry Advocate
You must register using the form below if you want to earn 1.0 hour of CLE credit. *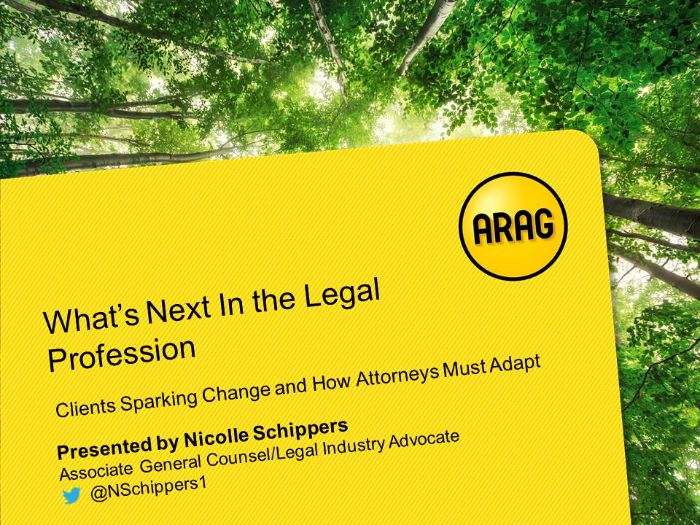 *See webinar details for more information. Attorney must submit CLE to their state bar to confirm credit opportunity.